Things To Do
The Mui Ne Sight Seeing Tour
This tour is conducted using a private jeep. There can be up to 5 persons in your party. This is an excellent opportunity to see Mui Ne and its beautiful and unique surroundings. There are 2 options:
1) Sunrise 4:30 am (White, Red, Fish, Fairy)
2) Sunset 1:30 pm (Fairy, Fish, White, Red)
The cost is $30 usd for up to 3 persons and $35 for up to 5 persons.
This cost is added to your final bill to be paid at check out.
WHITE DUNES – The furthest location. It takes about 40 minutes.
You can rent a buggy to see the dunes, which cost about USD 25 for 30 minutes. Many prefer to explore the dunes by foot. (The wind can be strong. So wearing sunglasses is essential.
Kids will offer you plastic slides to slide down the dunes. Be cautious of your belongings
RED DUNES
No dune buggy here. But there will be kids trying to get you to rent their slides. You can choose to ride or just take some nice photos of the dunes in the sunset.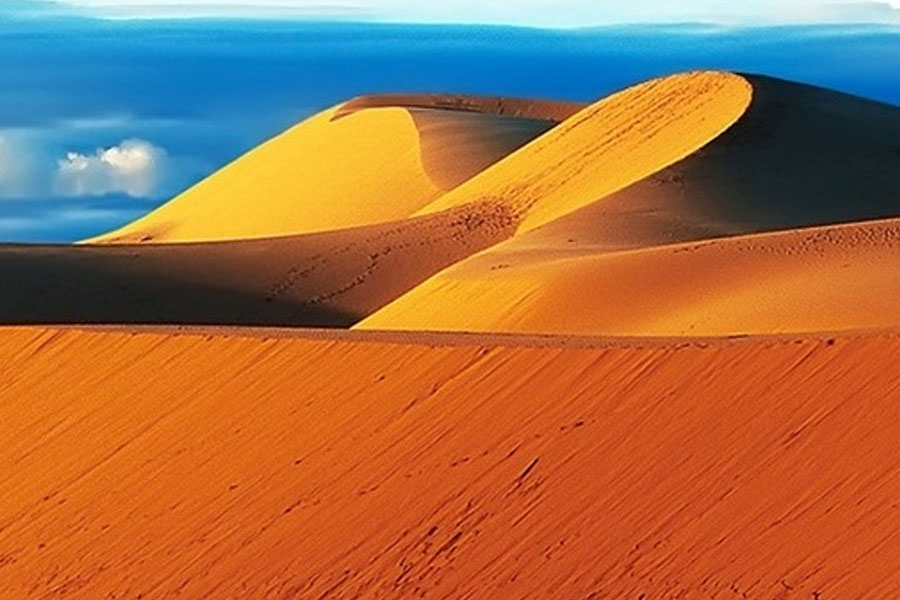 FISHING VILLAGE
This is a beautiful harbor with many wooden fishing boats. It is a great photo opportunity to take fantastic and unique pictures.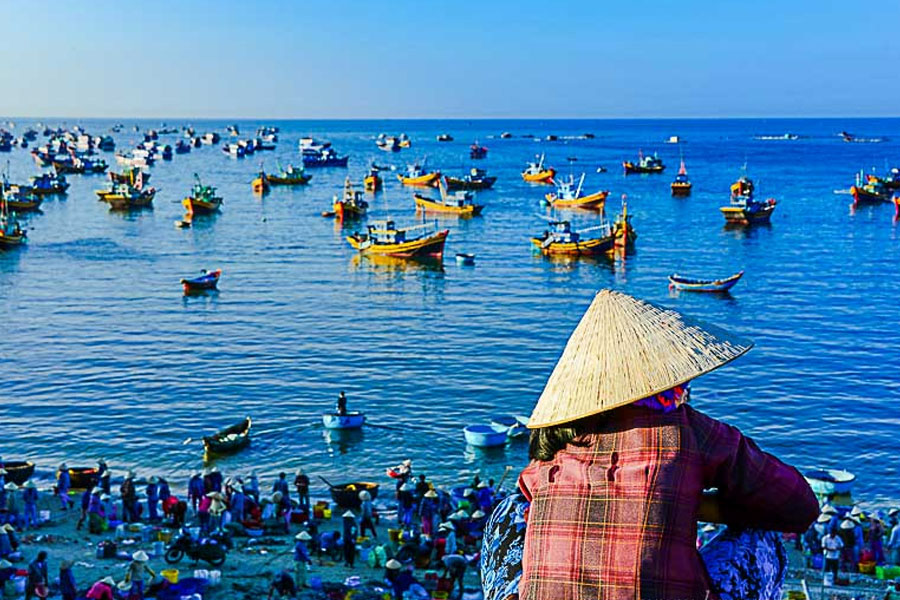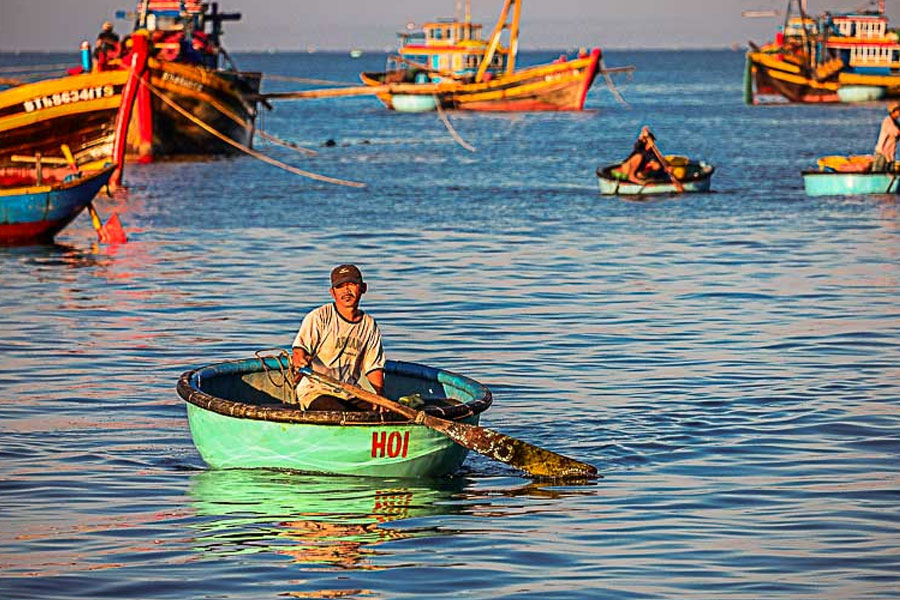 FAIRY STREAM
A small river with ankle to knee-deep water. It looks like a smaller version of the Grand Canyon. There are many beautiful and unique wind-shaped sand formations to enjoy. Do not accept any guide. Simply walk along the stream to the end to see a small waterfall.